#fathersweek - My MVP Week
I have written a similar story here about my MVP,my pal...my daah-dee. He was my Most Valued Pal hence this is my MVP week.June will always be a difficult month,with everyone talking the talk of my daah- dee this my daah-dee that;i feel empty and robbed.More than often i feel like an amputee.I am used to living without my MVP but most days i feel and miss his presence.It is a mixture of feelings one of them being jealousy;for those with dads.Many a times i ask why he had to go so early,what didn't i do right for him to go?
His departure has made me see the reality of the world and what it has offered.Death was....is surreal.Feelings of loneliness and grief surge in but i thank God for mother who has tried to wipe out the memories even though i know she hurts and misses him. She has and will always win the MVP award alongside the love of her life - daah - dee.
In this post i choose to be happy and appreciate the far my MVP brought me up.He was a strict disciplinarian one who set the rules and did not bend them in nobody's favour.He never hesitated to hug me when i needed a daah-dee's love.He made all the difference in my life,he made me feel loved.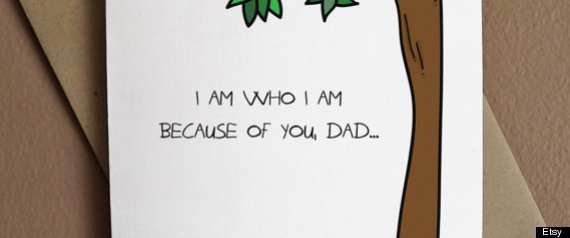 At times people say that i am funny,want to know where i got?Daah-dee always had a way to lighten a situation despite how tough the situation looked like.I am sure he would have made a good comedian for a stand up comedy show.He would make me laugh till my stomach hurts.Times when i am hurt and i don't cry to show the pain just know i was taught right that big pretty girls don't cry.You ask of the writing love,my MVP said that i am my own yard stick,the little inches i make the far i get by day.I am not there yet daah-dee but i know i am heading in the right direction.
I remember one day daah-dee came home late.I was not asleep but i remember pretending to snore.The bedroom door opened slowly and he came up to my bed.He stood there for some time then he kissed my forehead and tuck me in.Oh my...priceless moment!!!He taught me to milk a cow (trust me i can be a good hands on farmer.Yes even though i say so myself!) and made me fall in love with wrestling,his favourite television show.The Undertaker, Shawn Michael and Triple H were his favourite.Being my daah-dee's girl was fun.
Mother taught me to pray,daah-dee taught me that church was a must attend.He made sure he was present for most of my parent meetings and visiting days at school.He shopped for me the most awesome Cinderella dress a young girl would ever want.He rarely forgot my birthdays and school trips.However,I don't know why he did not allow me to ride bikes or scouters ,it is still a mystery to me.For all that...i am greatful and proud to having an awesome MVP!!
I wish he would be here to see my writings on this awesome digital wall.I wonder what he would have said....I wish he would be present to see his grand son,the beautiful little ruby whose kicks so hard like those wrestlers.I wish he would teach my little ruby son how to milk the cows like he taught me.I wish we would have those father daughter dates on the fifteenth of June to climax Father's Day.What would i have bought him for Father's Day?...he always said he wanted to attend a real wrestling match live and i know he was mad about this,he would have loved it.
Here is to the fathers....who always look forward to holding their sons/daughters when they are born.Here is to the fathers that record every moment of their child's growth;be it in pictures,wallet photos that they show their friends every moment they are having those parenting conversations,small home videos,taking your children to a football game that you coach,hugging them every day when you are home from work....help me add to the list guys!!! Here is to the fathers that comb their daughter's/son hair and take them for new cuts and hairdos.Here is to the father that can afford to miss a game or a date night with the guys just to play and tuck their kids to sleep.Here is to the fathers that we have laid to rest and are our guardian angels.Here is to you my MVP-Most Valued Pal - Daah-dee.
The way i see it....if you have a daddy in your life,cherish them,love them,spoil them not only on Father's Day but as many times as you can;regret is a killer!!Last words...daah-dee you are my #001 hero.
P.S Remember to click on the highlighted bits they will lead you to awesome treasure filled information.
Happy Father's Day Darlings....lotsa love from me to you!!!